Developed by DIAL & RELUX - Open for everyone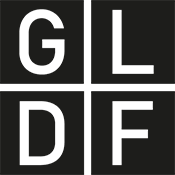 GLDF is currently under development and will be maintained by DIAL and RELUX together.
We appreciate early adopters starting to use it and welcome contributors to collaborate with us on the next version.
We will keep this website up-to-date and publish a collection of resources for individuals and companies who want to learn how to use and contribute to GLDF.
Here are a few ideas on how to get started:
Read our Blog. News will be published there
Have a look at the XSD reference
Visit our Github repository, download the XSD schema and try it out
We will publish and extend the documentation in the coming weeks and months. Bookmark us and follow our RSS feed on this website
Go through the Getting Started guide - we will publish it soon
Does everything work as expected? If not, we're always looking for improvements. Let us know by opening a discussion or issue on Github.